Scopes
SpecialPurposeRifles.com is an Authorized Dealer for Aimpoint, Athlon, Eotech, Kahles, Nightforce, Schmidt & Bender, Steiner, Tangent Theta, and other brands.
Kahles - K624i - SKMR 3 - Display/Demo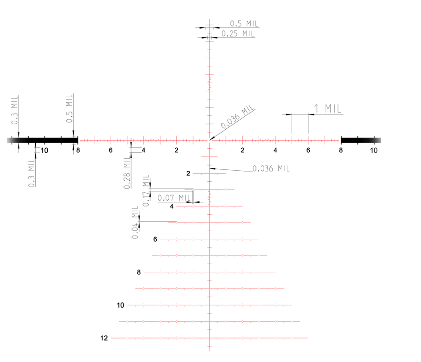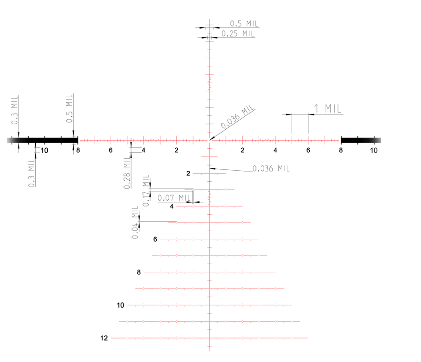 sale
Kahles - K624i - SKMR 3 - Display/Demo
Demo Kahles K624i - we have one shop display K624i scope that is in perfect condition.
K 6-24x56i - ULTIMATE PRECISION FOR LONG DISTANCE
The K624i is the perfect example of innovation and quality derived from 116 years' experience building the world's finest rifle scopes. Designed for applications where the purest optical clarity can mean the difference between a hit or miss; this optic sets new standards with incredible resolution, contrast, and 95% light transmission. Specifically engineered for long range precision and built without compromise, the K624i delivers the highest level of performance ever achieved.
Ultra precision adjustments, constructed of hardened steel and machined to the most demanding tolerances, deliver a lifetime of wear resistance and 100% accuracy. The elevation adjustment has a second rotation indicator and the most refined zero stop and dial reset available.
With 25 Mils of overall elevation adjustment in just two rotations and precise indexing, adjusting for extreme distances and back to zero is incredibly fast and accurate. Left or right handed shooters will find the unique and innovative parallax adjustment, located under the elevation turret, superior to all other designs. This means less time required to engage multiple targets as you won't have to break your shooting position. These features combined with unmatched optical performance and advanced reticle options are just a few of the reasons why the top shooters in the industry are switching to the K624i.
Frank Galli Owner of Snipershide.com
"I have been using the KAHLES K624i since its debut in 2012. As the owner of Snipers Hide.com, I have at my disposal nearly every premium Tactical scope made. Time and time again, I find myself reaching for the KAHLES when the shots matter the most. "Comparable glass quality to optics that cost much more, I find the KAHLES optics a true force to be contended with" Frank Galli
Technical Data K624i
K624i
Magnification - 6-24
Obj. Lens diameter - 56mm
Field of view
ft/100yds - 20.0-5.1
Eye relief - 3.54"
Diopter compensation - +2/-3.5 dpt
Parallax adjustment - 50m-infinity
Impact corr. per click - 0.1 Mil
Elevation - 25 Mil
Windage - 11 Mil
Tube diameter - 34 mm
Length - 15.9 "
Weight - 33.5 oz
Illuminated
Focal plane - First
Reticle - SKMR 3
Windage - Right Side Windage Turret