Desert Tech A1 Covert Rifle Package Clearance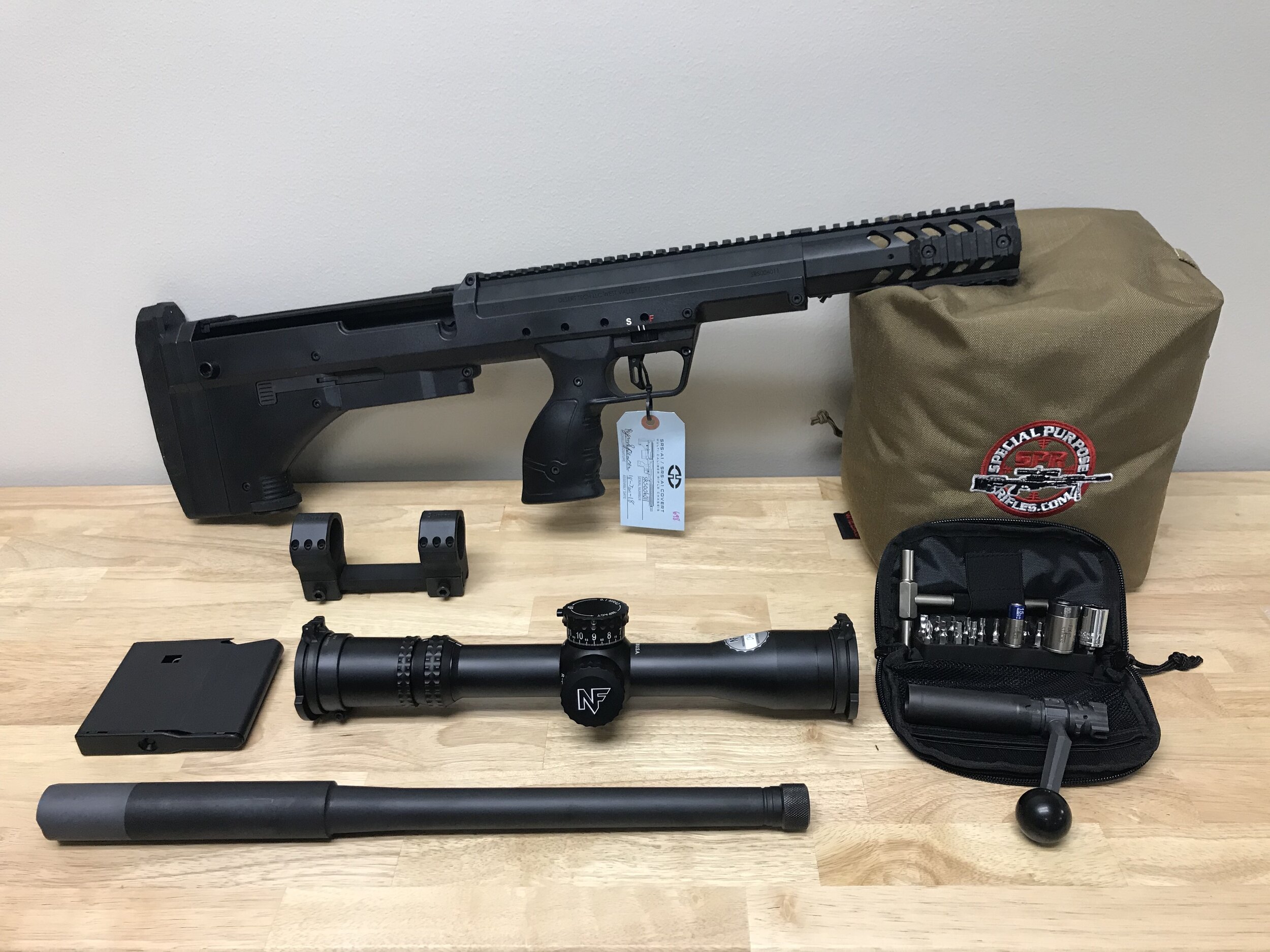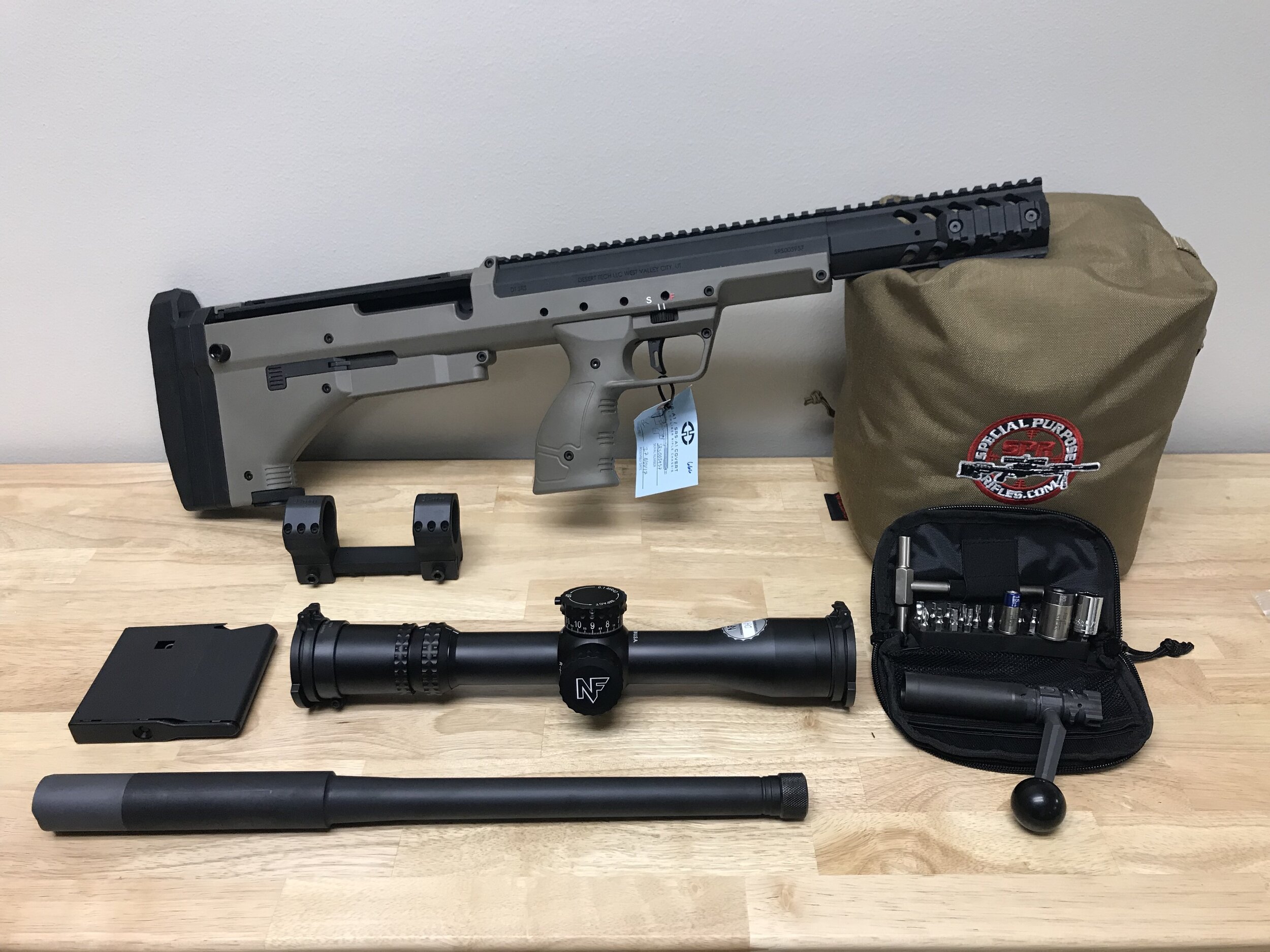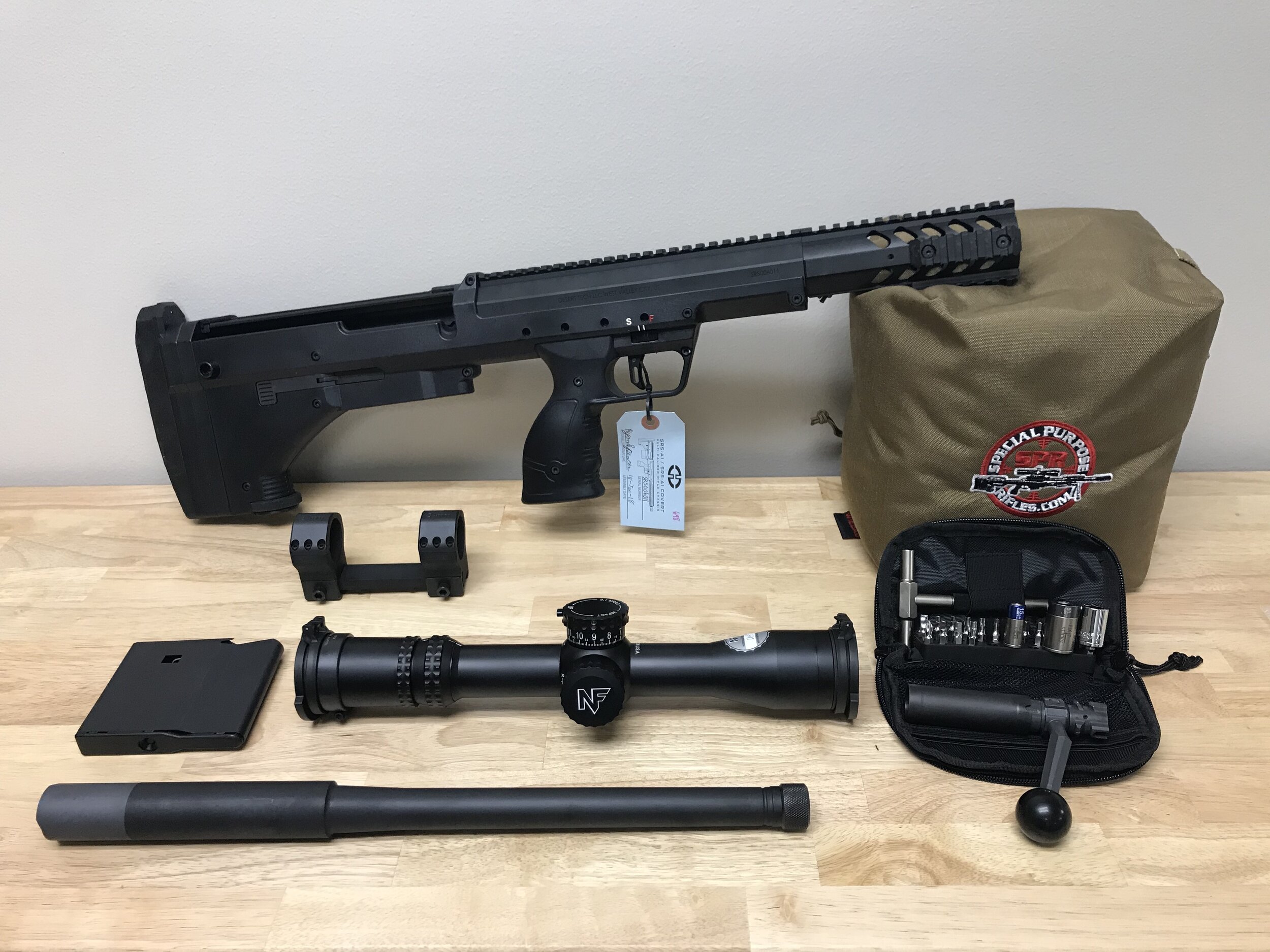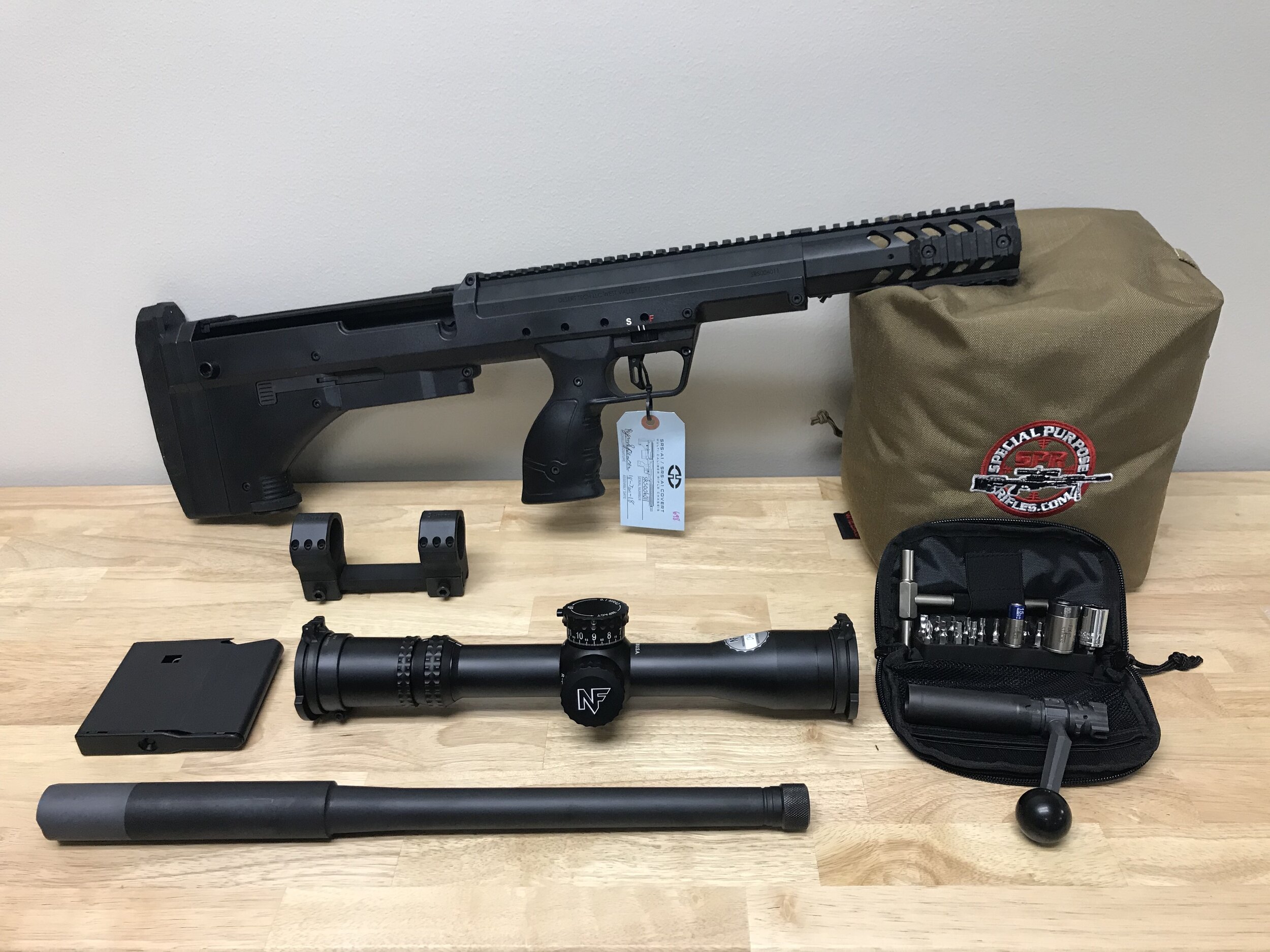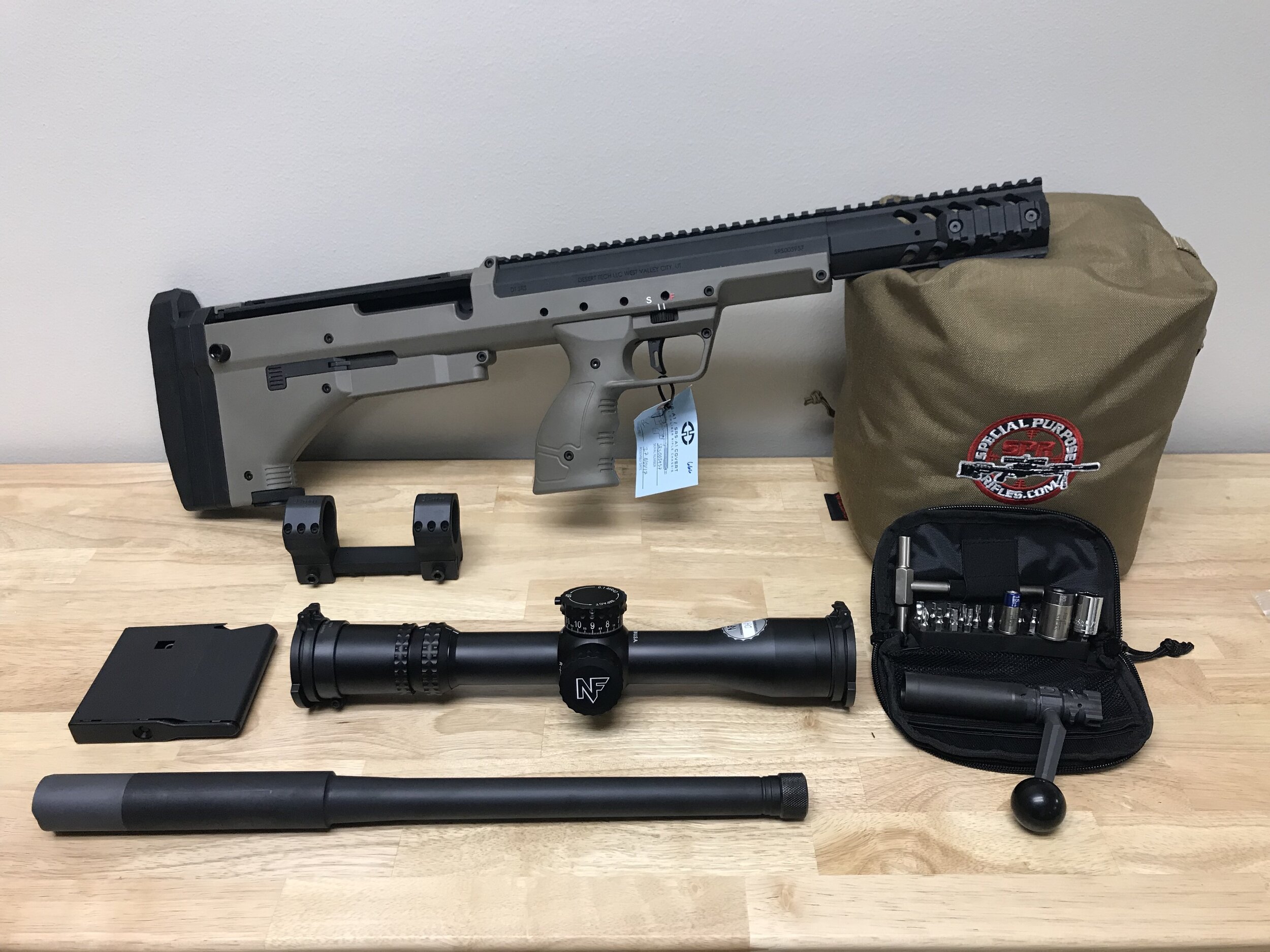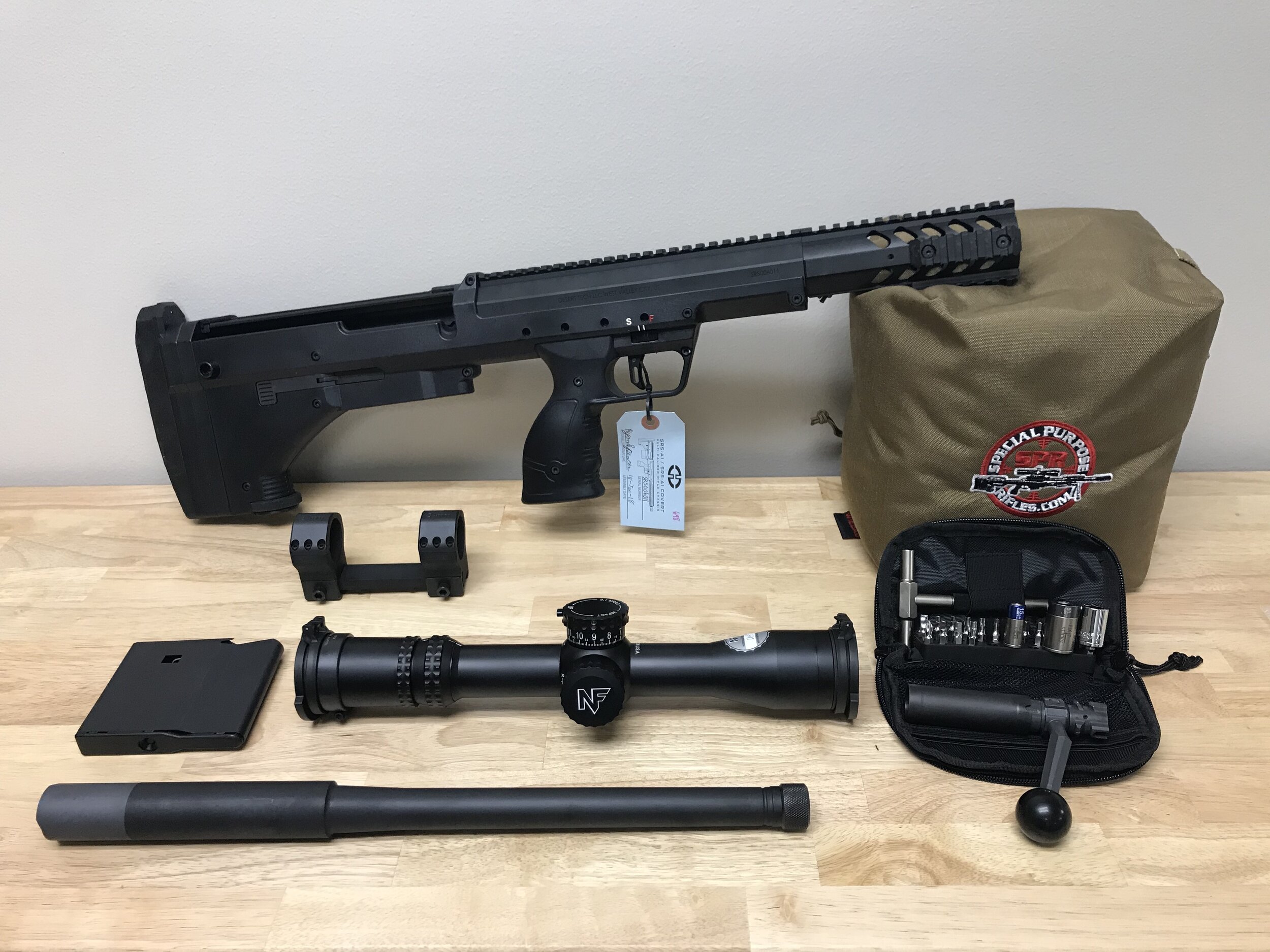 sale
Desert Tech A1 Covert Rifle Package Clearance
We only have a couple of the Desert Tech SRS Covert A1 rifles remaining in stock. They are available on our site as individual rifles and we are also offering this heavily discounted rifle package while supplies last.

This rifle package will include the following items:
Desert Tech SRS Covert A1 Chassis with Monopod

Desert Tech 16" .308 Conversion Kit

Nightforce ATACR F1 4-16x42 MIL-R Reticle Scope

Desert Tech 20 MOA Scope Mount

Fix It Sticks Kit with 80 and 15 in lbs Limiters, Bit Set, T-Handle, and Soft Case



The SRS Covert sniper rifle was purpose-designed for Police and Military snipers needing ultimate concealability and maneuverability. The rifle's 26-inch overall length puts it in the submachinegun length class. The Covert's 16-inch barrels provide 1000 yard capability with exceptional accuracy. The Covert is fully compatible with 26-inch barrel SRS conversion kits.
DETAILS
Accuracy
Covert conversion kits use fast-twist barrels to optimize accuracy for both subsonic and full-power ammunition. We guarantee 1/2 MOA accuracy at 100 yards for 3 shots with DTM Ammunition. The Covert chassis use the same optimized core components as the standard SRS:
1. Match grade (free-floated) barrels, chambers, and crowns.
2. High quality match trigger
3. Repeatable return-to-zero barrel mounting system
Quick Caliber Conversion
The SRS Covert uses our patented Quick Caliber Conversion feature. Covert conversion kit barrels have fast-twist rates for optimum performance in 16-inch barrels giving operators the option to fire both suppressed subsonic ammunition or full power standard ammunition with 1/2 MOA accuracy. The Covert accepts full-length SRS conversion kits, providing operators full-size rifle flexibility.
Compact
The SRS Covert is the shortest sniper rifle in the world with an overall length of just 26-inches with a 16-inch barrel. The Covert adds a new level of concealability in a full-power sniper rifle never-before-seen outside of submachineguns yet gives up no capability.
Rugged
The SRS Covert (like the standard SRS) was designed to operate under the harshest conditions and abuse. It utilizes high-impact polymers, aircraft grade 7075-T6 aluminum, ultra high-strength steels, and the most durable coatings known to man. The monolithic receiver serves as a full length mounting chassis, eliminating the need for any sort of receiver-to-stock bedding interface. Ergonomic stock panels attach directly to the receiver. The SRS sustains its accuracy and reliability in virtually any environment, including subzero arctic temperatures, extreme desert heat and dust, and wet jungle environments.
SPECIFICATIONS
Caliber Options
.308 Winchester

Rifle Length
.308 Win: 26"-27 ½" (66.04-69.85 cm)

Weight with Conversion Kit
.308 Win: .308 Win: 9.55 lb (4.33 kg)

Barrel Length
.308 Win: 16" (40.64 cm)

Rate of Twist
.308 Win: 1 in 8 inches

Compatible With SRS Covert Conversion Kits and SRS Conversion Kits
Trigger Pull - 3 lb Fully Adjustable
Conversion Torque Spec - 80 inch / lb.
Warning: SRS line of rifles use a lower torque setting than the HTI rifles. Do not use the 70 in. / lb. Seekonk torque wrench on the HTI
ManualSRS Manual